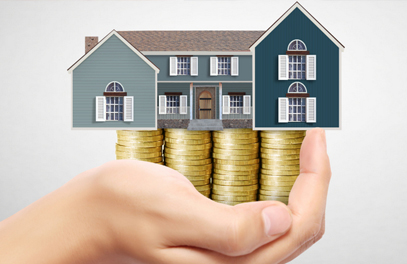 When you are planning to move for first step for your dream home then it is essential to find the right property but to find the right team to provide the loan which could be suit to your requirement is also important.
Features and Benefits of Home Loans
Loan Amount: Avail a Home Loan of up to `500,00,000 (minimum loan amount`1 lac) but not exceeding 85% of the cost of property (including stamp duty and registration fees) or 80% of market value, whichever is lower


Tenure & Term: The tenure of your Home Loan ranges from 1 to 30 years. The term however does not extend beyond the retirement age or 60 years whichever is earlier (65 years for self employed individuals)


Purpose: Avail of a home loan for ready built-up or under construction house/flat purchase


Reduce your EMI : With tenure of 30 years, you can reduce the EMI amount on your Home Loan, so that your outgoings every month do not come in the way of your lifestyle and living standards


Interest Rates: The Interest rate applicable is based on the Retail Prime Lending Rate (RPLR) which fluctuates from time to time based on the money market conditions


Processing Fees: This is charged as the fee towards processing your home loan application.

| | |
| --- | --- |
| Salaried individuals (SAL) / Self-Employed Professionals (SEP) | Self-Employed Non Professionals (SENP) |
| '5000* to '20,000* | 1.5%* |

*Service Tax and Cess as applicable



Easy Repayments: You have 2 options for repayment of the loan based on the EMIs payable on your Home Loan:



a. Through ECS (Electronic Clearing Service) based on standing instructions to your bank

b. Post Dated Cheques(PDCs) drawn on your Savings/Salary account



Home Loan Tax Benefits: Get Maximum Tax benefit under Home Loan scheme. As per Indian IT Rules, the current applicable exemption u/s 24 is `1.5 lacs for the interest amount paid in a financial year and up to `1 lac for the Principal amount repaid in the same year. Thus up to`2.5 lacs is tax exempt, helping you save up to `70,000 tax annually.


Applicant and Co-Applicant: Home Loans can be applied by an individual. The loan amount can be further enhanced by including an earning co-applicant.