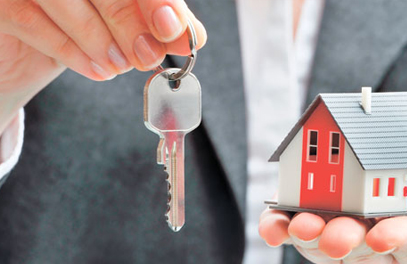 We can provide you the loan against your property so don't let your valuable property site spare. You can get a loan against property you own and use it for any purpose you need the financial support.
In Loan against property the borrower needs to mortgage his/her property as a collateral security towards the loan. Collateral offered should be freehold (few banks lend against leasehold or power of attorney basis also). The property in case of loan against property can also be offered of the individuals which can be of directors / partners The best in its kind, (Loan against property) are also known as all purpose loan where one can use the funds to expand or start ones business, purchase/renovate a property, debt consolidation i.e. To consolidate multiple EMI's into one single loan, emergencies, education, plan a dream wedding, and the list goes on.
Loan against property are structured against residential & commercial properties and are funded upto a maximum of 75% of the market value of the property. The Loan amount is determined by a credit check of the profile of the borrower & considering his repayment capacity . Nowadays there are various products of different banks where the borrowers can get a higher loan amount as compared to their income.
We offer Five Variants of Loan against Property -
a) Loan Against Residential Property
b) Loan Against Commercial Property
c) Loan against industrial property
d) Loan against plots
e) Dropline over draft
Featured & Benefits
Loans up to Rs. 25 crore*
Tenor of up to 15 years
Simple documentation
Attractive interest rates
Loan transfer
You can also transfer your existing loan against residential property from another bank to .


- Fees & Charges

- Processing Fees
A processing fee of 0.50% to 1% will be applicable.
Pre-payment charges
There will be no pre-payment charges up to a maximum of 25% of your outstanding loan, once, every financial year.
A pre-payment charge of 4% shall be levied for amount in excess of 25%.